Welcome to the latest edition of 9mm, our long-running author interview series here on
Crime Watch
. For the month of March I will be highlighting some cool crime writers who will all be appearing as part of a fascinating crime festival, Deal Noir on 2 April.
After the welcome by conference host Susan Moody, I'll be chairing the first panel "There's A Time And A Place for Everything" (Guy Fraser-Sampson, Daniel Pembrey, Linda Regan, and William Shaw) that kick-starts what will be a fabulous day. You can
read more abo
ut Deal Noir here
.
You can read my previous 9mm interviews with William Shaw
here
, Daniel Pembrey
here
, and Linda Regan
here
. Today, taking a break from the authors appearing on our opening "time and place" panel, I'm very pleased to welcome Deal Noir conference host Susan Moody to
Crime Watch
.
Susan has published 34 crime and suspense novels over the past three decades. She began in 1984 with her first Penny Wanawake novel, PENNY BLACK, which was rated among the Top 100 crime novels of all time by the Crime Writers Association in 1990. Six foot tall photographer Penny is the black daughter of a UN Ambassador, and a photographer as well as an amateur detective. After seven books in that series, Susan began a new series featuring expert bridge player Cassandra Swann.
A past Chair of the CWA, Susan is also a member of the famed Detection Club, and past President of the International Association of Crime Writers. So Deal Noir is certainly in great hands under her stewardship, along with that of Mike Linane.
But for now, Susan Moody becomes the latest author to stare down the barrel of 9mm.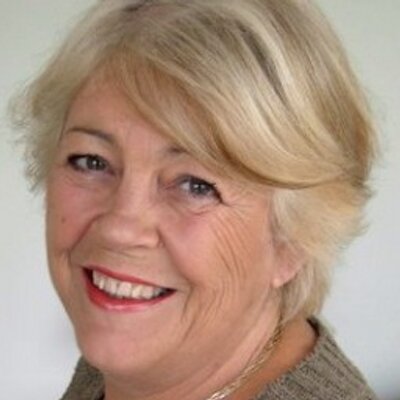 9MM: AN INTERVIEW WITH SUSAN MOODY
1. Who is your favourite recurring crime fiction hero/detective?
Gervase Fen, Professor of English Language and Literature in the University of Oxford, authored by Edmund Crispin
2. What was the very first book you remember reading and really loving, and why?
It's a toss-up between
Just William
and
Little Women
. The first because I had four brothers and was a bit of a tomboy, so empathised with William Brown. The second for the same reason: very little other feminine influence, until I went to an all-girl school.
3. Before your debut crime novel, what else had you written (if anything) unpublished manuscripts, short stories, articles?
Two historical novels both published in the US, but not, thank God, in the UK.
4. Outside of writing, and touring and promotional commitments, what do you really like to do, leisure and activity-wise?
Watch rugby. Go to art galleries and exhibitions. Talk on the phone. Look at the sea. Cook.
5. What is one thing that visitors to your hometown should do, that isn't in the tourist brochures, or perhaps they wouldn't initially consider?
Explore the ancient Middle Street area, with its narrow streets running down from the sea. Have a look at the still-used wooden luggers and clinker-built boats drawn up on the beach.
6. If your life was a movie, which actor could you see playing you?
Dame Judi Dench
7. Of your own books, which is your favourite, and why?
Loose Ends
, which was a sheer joy to write, words and story flowing like a river from my head.
Losing Nicola
, because it's the most autobiographical of my books, and brought back my childhood.
8. What was your initial reaction, and how did you celebrate, when you were first accepted for publication? Or when you first saw your debut story in book form on a bookseller's shelf
Leaped up and down screaming. And wishing I liked champagne.
9. What is the strangest or most unusual experience you have had at a book signing, author event, or literary festival?
A woman who came and joined the queue when I was signing books. When she reached me, she thrust a piece of paper in front of me, said that was her bank account number, and if I would deposit thirty thousand pounds in it, she wouldn't reveal to the newspapers that my husband had sired a child on her – totally untrue, I may say. She wouldn't leave until the bookstore staff had escorted her from the premises.
Thank you Susan. We appreciate you taking the time to chat to Crime Watch.
You can see Susan Moody at Deal Noir on Saturday 2 April at the Landmark Centre from 9am. Along with opening the festival, she will be part of the 3pm panel "Watching the Detectives", chaired by Ayo Onatade.